Mansfield Accommodation Search
For Cheap, Luxury or Discount Hotels around Mansfield
Best Accommodation in and around Mansfield, Victoria
Mansfield is a town located in the foothills of the Victorian Alps, around 180 kilometers from Melbourne. The town is popular for its proximity to Mount Buller, which makes it a preferred destination for winter sports enthusiasts. If you plan to visit Mansfield, it is important to choose the right accommodation to make your stay comfortable. Here are some of the best accommodation options in and around Mansfield.
1. Alzburg Resort
Located only a few minutes away from the Mansfield town center, Alzburg Resort offers comfortable and affordable accommodation to its guests. It has a range of rooms to cater to different needs, including studios, apartments, and suites. The resort also has facilities like an indoor heated swimming pool, tennis court, spa, and sauna to enhance your stay.
2. Delatite Apartments
If you prefer self-contained accommodation, Delatite Apartments is an excellent option. Each apartment has a kitchenette, living area, and a private balcony. There are also BBQ facilities available, which are perfect for outdoor cooking while enjoying the view of the surrounding mountains.
3. The Deck Quarters
The Deck Quarters is ideal for couples and small families. It has five luxurious suites, each with a unique design and decor. The suites come with all the modern amenities, including air conditioning, smart TVs, and Wi-Fi.
4. High Country Holiday Park
If you're looking for a camping experience, High Country Holiday Park is a great choice. It has powered and unpowered sites for caravans and tents, as well as cabins and villas. The park has excellent facilities, such as a heated swimming pool, playground, and a camp kitchen.
5. Victoria Hotel
The Victoria Hotel is a historic landmark in Mansfield, dating back to 1919. It offers classic pub-style accommodation, with rooms featuring traditional furnishings and decor. The hotel also has a bar and restaurant, serving delicious meals and drinks.
Conclusion
There are plenty of accommodation options in and around Mansfield, catering to different budgets and needs. Whether you prefer a luxurious suite or a camping experience, there is something for everyone. Consider our recommendations when planning your trip to Mansfield and enjoy your stay in this beautiful town.
This is the worlds leading discount accommodation cross search engine

save up to 80%


This is the same set of services most travel agents use, Free to bookmark and share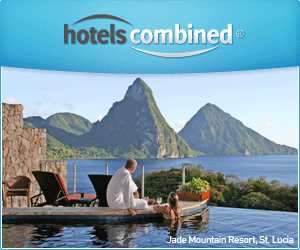 This is the site for Mansfield Victoria . Are you searching in the right Australian Region?
MOVE PORTAL